This is an archive of the old Stones Cry Out site. For the current site, click here.
« Iraq's Insurgents 'Seek Exit Strategy' | Main | I Know That My Redeemer Lives »
March 26, 2005
How to Remodel a 20sf Bathroom in 6-Months
Jokingly, I suggested to the other SCO guys that I should write a series on how to remodel an 820sf bathroom in six months (thanks for the catch Newton). Then I spent over an hour stripping 6 inches of moldy and cracked caulking from the shower and I realized that the project, which started back in January, may really take 6 months! As with many projects, I underestimated the level of effort involved.
Anyways, this is the kind of thing that I would normally post at www.rickbrady.net, but I can't seem to locate my web-designer... Oh! There's another project that I've undersestimated and is on the "to do" list :-).
Here's a couple of pictures of the project (yes, we've done a lot of work since these photos and they are in reverse chronological order) and since I'm using this space for personal stuff, check out some family and related photos at BradyPics.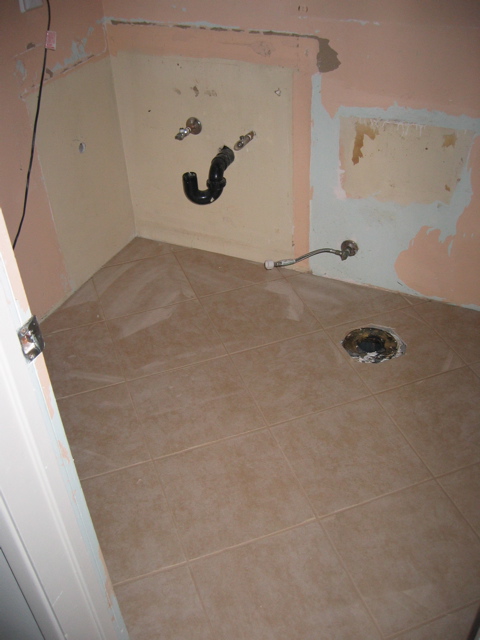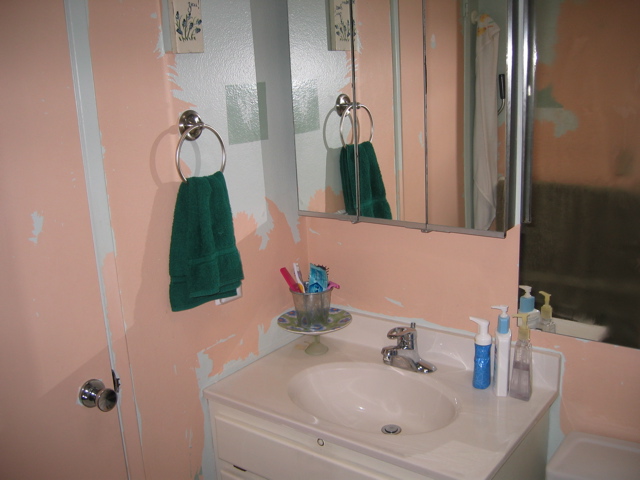 If I don't get around to posting, Happy Easter everyone! His resurrection brings hope to the world. "Where, O death, is your victory? Where, O death, is your sting?" 1 Corinthians 15:55 (also Hosea 13:14)
Posted by Rick at March 26, 2005 08:41 PM
Trackback Pings
Comments
8 square feet means that you have a space roughly 2 feet by 4 feet. Tight squeeze? Good luck.
Posted by: Newton at March 27, 2005 08:36 PM
You got me there! I don't think I measured it :-) It's really 4X5, or so. Good catch! Happy Easter!
Posted by: Rick Brady at March 27, 2005 09:36 PM
No, No, No!!! Too late. Mine took only about 4 days: 2 Christmas' and 2 Easters, at least. Good luck.
Posted by: Mikew at March 28, 2005 02:57 PM
I've had a couple of horrible bathroom remodeling experiences. My latest one was in our current house when we tried to strip hideous wallpaper off the wall. Unfortunately, the previous owner had not primed the drywall before putting up the wallpaper so when we took it down we ended up taking off the facing of the drywall. It was quite a mess to get the bathroom back in reasonable shape. Hopefully your project won't be as bad as mine was.
Posted by: Daddypundit at March 28, 2005 03:31 PM